This directory contains anything new added to the site in the last 30 days. Check back often to see new product updates, battlecards, case studies and more! Visit the Spiffs & Promotions directory to see more ways to earn commissions.
---
Evolve IP today announced that it has been listed as one of the "Best Cloud Computing Companies To Work For in 2018" by Forbes Magazine for the 2nd consecutive ...
Commercial companies are challenged with managing their data growth and securely accessing their network resources. 123Net's Ethernet Services provide a ...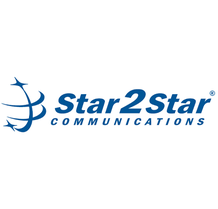 One of the biggest challenges for customer service administrators today is knowing which call center trends should be avoided, and which should be acted on. ...
A new brand to communicate innovation, technology and data-driven solutions to meet customer needs in a rapidly evolving market LITTLE ROCK, Ark., Feb. 14, ...
Everything partners need and want to know about partnering with Windstream Enterprise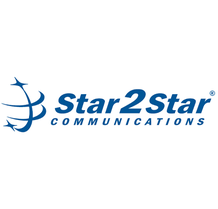 As ransomware, hacking incidents, and massive data breaches continue to play out in the headlines, organizations who rely on VoIP and Unified Communications ...
123Net added a new fixed wireless Point of Presence (PoP) site in River Rouge, giving local businesses faster and more efficient access to higher ...
123Net CEO Dan Irvin was honored as the Grand Rapids Business Journal's Newsmaker of the year for the technology industry. "This was the perfect way to ...
This cloud brief will explore the ways in which cloud-hosted virtual desktops and applications can be a great way to give users the flexibility to use familiar ...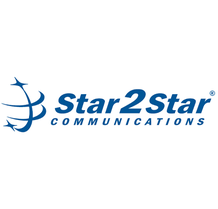 Unified Communications (UC) has been gaining significant momentum in the last few years, but it's history as an innovative, disruptive technology stretches ...
MetTel's Cloud Connect service helps protect sensitive data by routing your network traffic through a private connection directly to your cloud provider ...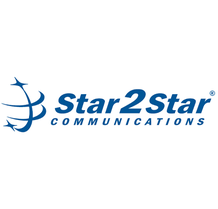 A growing number of businesses are now leveraging the benefits of Unified Communications (UC), an interconnected system of applications and devices that ...
Leading Cloud Strategy Provider Increases Geographic Footprint with Global Leader in Business Communications Devices.
Seven in Ten Disaster Recovery Plans Incomplete; Less Than Half of Companies Tested DR Plans in the Last Year; Cyber Attacks Fastest Growing Cause of DR ...
For cutting-edge communication and computing solutions, Evolve IP's OneCloud Financial makes members smile. Aspects of the story are shared below, but you ...
This paper provides 8 tips to maximize your Omnichannel contact center and get ahead of competition.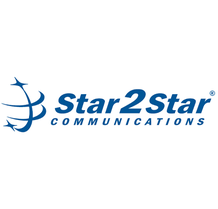 Get ready for chocolates, heart-shaped candy, "be mines", and flowers: Valentine's Day is around the corner. For many couples, that means booking a ...
Customer presentation covering AT&T Dedicated Internet
Customer Presentation for the Network-Based Firewall and Netbond. This document describes the benefits and overview of how these services work together to ...
This white paper outlines the state of security practices in healthcare organizations, common healthcare security setbacks, and potential long-term solutions ...
This cloud brief explores how business owners can arm employees with productivity-enhancing file sync technology while simultaneously safeguarding sensitive ...
This past November nearly 1,000 prospects took part in our 2018 Survey on Disaster Recovery Technologies, Implementations and Incidents. The results can be ...
CCI Health & Wellness Services required a better solution to handle a high volume of inbound calls to its 12 healthcare facilities across the state. Evolve IP ...
Simplify network management, improve performance of your applications and lower operating costs by using the managed MPLS service from 123Net. As a MPLS ...
Having high speed business internet service is one of the most vital tools today and to remain competitive, you need an Internet connection at the fastest ...
The Detroit Internet Exchange (DET-IX) is a regional Internet Exchange Point (IXP) that was launched in 2015. The Internet exchange point (IXP) is where ...
123Net's Dark Fiber product offers a variety of connectivity options from individual strands to complex high count cable designs, customized to suit your ...
How security breaches happen and how to stop them in their tracks.
The Federal Communications Commission (FCC) recently adopted an E-Rate Modernization Order, which establishes eligibility and funding for WiFi in schools and ...
Our Hosted IP PBX solution provides a feature rich technology that will increase productivity within your organization. The user-friendly web driven control ...
123Net's Fixed Wireless technology provides carrier-grade Ethernet connectivity delivered by microwave technology. Fixed Wireless is an excellent ...
123Net offers primary, secondary, and disaster recovery colocation solutions that include half and full racks, secure cages, and dedicated private suites. ...
123Net is Michigan's premier data center , network and voice services provider. Since 1995, our organization has successfully delivered the highest ...
Simplify Network Management
Data Sheet Detailing ERate Solutions from Windstream
February 2018 WEBINARS Please register today! http://www.comcastdownload.com/webinars.php