This directory contains anything new added to the site in the last 30 days. Check back often to see new product updates, battlecards, case studies and more! Visit the Spiffs & Promotions directory to see more ways to earn commissions.
---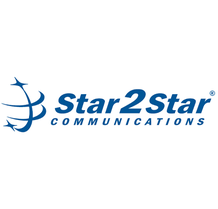 Back when apps first started making their way into the enterprise, the expectation was they would save time and boost productivity. In many companies, however, ...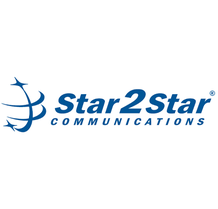 Stop and think about why you are looking into Unified Communications (UC) for your company. Are you trying to keep up with the trends? Is your current ...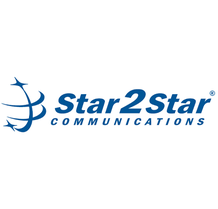 Over the last several years, we have seen a big shift in the way businesses share information and collaborate on projects. The days of using disparate ...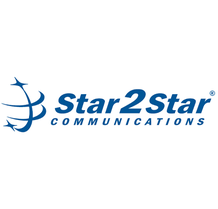 When the WebRTC project was launched, speculation quickly spread about the potential for browser-based communications to disrupt the communications market ...
M24Seven, one of the United Kingdom's fastest-growing connectivity and internet infrastructure providers, has reconfirmed their strategic partnership with ...
MetTel's aggregated network grants businesses access to a broader range of coverage and technology. With an end-to-end portfolio of solutions ranging from ...
We are more than just a POTS company. In this 2018 overview, you get the Granite insight on what makes us a $1.35B debt free company. With top customer care, ...
Granite has revamped their sell sheets delivering the message that we are more than just a POTS company.
Disasters can happen at any time, so it's essential to develop a comprehensive plan that protects your company's data from multiple scenarios—from ...
Evolve IP's Mobile Device Management (MDM) simplifies mobility for organizations while empowering end users. With MDM, organizations can easily deploy, ...
The Philadelphia Business Journal named Evolve IP as one of the region's Top 10 Technology Employers! Check it out here!
This article will answer the what is DaaS question and discuss its many advantages.
Dan Irvin, the President, and CEO of Michigan's premier Internet Service Provider 123Net, has been selected as a Champion of the New Economy by DBusiness ...
This cloud brief explores the causes, frequencies and costs of downtime, the essential elements of Disaster Recovery and Business Continuity (DR/BC) and the ...
Many people think that the term "Virtual PBX" is synonymous with "Hosted PBX" or "Cloud-based PBX". Although both provide a lower total cost of ...
First call resolution has a significant impact on customer satisfaction. People value efficient service very highly in their rating of a company, and resolving ...
The following FAQs address common questions regarding MegaPath's pending transaction with Fusion.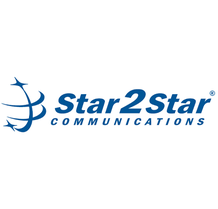 Unified Communications can broadly be defined as the ability to communicate using any medium of choice at any time and switching seamlessly among them. The ...
Masergy announced immediate availability of its Managed Cloud Access Security Broker (CASB) solution for scalably managing Software as a Service (SaaS) ...
Need to Monetize Your IoT Strategy? Enable the Mobile Workforce. Max Silber discusses during his Fastball presentation at Channel Partners in Las Vegas on ...
Main Line Today highlights Evolve IP as one of the 14 great places to work around the Main Line!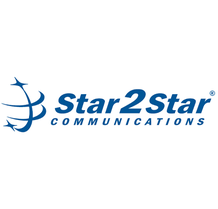 Think about your last meeting. How was it scheduled? Were you in a conference room, office, or huddle? Did everyone have the technology they needed and did it ...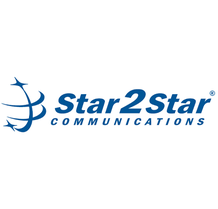 According to Gartner, the Digital Workplace enables new, more effective ways of working, raises employee engagement and agility, and exploits consumer-oriented ...
When you move an enterprise organization to Microsoft Office 365, it's important to plan exactly what steps you want to take, when to perform them and who ...
Choose quality and service with TelNet OfficeEdge Essential voice and data services and we'll provide a bonus for your business! With TelNet's HotSpot PLUS! ...
Upgrade your business voice services. Save on efficient, flexible, powerful solutions today with TelNet Worldwide . OfficeEdge Complete Hosted PBX ...
Optimize your business in the cloud to secure your future with TelNet Worldwide's premier Tier III data center . The power, speed, capacity and security you ...
This blog explains Interactive Voice Response (IVR) and the 7 benefits of using it.
To ensure increased productivity, greater flexibility & easy collaboration, you need to choose a phone provided by the top two global leading UC phone ...
This blog lists the Top Technology Trends amongst Credit Unions.
This blog exposes—and debunks—the top 11 DaaS myths, which range from supposed cost, user experience and security issues, to ease of use, licensing ...
OneCloud Healthcare provides the industry's most secure, powerful and scalable communications and comput­ing solutions.
Measuring the efficiency of a call center is critical for success. It is difficult to assess this without having a handle on how satisfied customers are with ...
Handy overview to describe Evolve IP and our solutions.
Email continues to be one of the most popular communication methods for businesses, and that's not going to change anytime soon. With email taking the lead ...
You already rely on Cornerstone to run your veterinary clinic. Now transform it and unleash its potential. Vetanium from Evolve IP lets you experience your ...
Stay up-to-date with where MegaPath will be and find links to register for upcoming events.
Promotions valid April 1, 2018 to June 30, 2018
Unlimited National Calling. $19.95/mo.
Get unparalleled value by leveraging the expertise and experience of a trusted provider who is #2 Globally in Managed Hosting and Data Centers and #3 ...
Customer Presentation: Why choose CenturyLink for SD-WAN?
Many businesses today face significant challenges to their growth, such as juggling too many disparate processes, platforms, and vendors across the enterprise, ...
Customer Presentation - Committed To Your Business Success
Data Networking & Voice, Hosting & Cloud, Security and IT Consulting
IQ SIP Trunk Offers Companies of all Sizes Flexibility toMeet Ever-Changing Needs
June 2018 WEBINARS Please register today! http://www.comcastdownload.com/webinars.php